Meet our people
Our people are what makes us truly great. Have a look below and get to know them!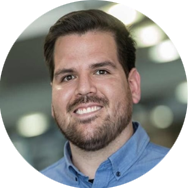 Raúl Artola Unda
Business Development Manager
Nationality: Peruvian 🇵🇪
Office Location: Hoofddorp, The Netherlands
Maggie Wing
Senior HR Generalist, AMER
Nationality: Canadian 🇨🇦
Office Location: Ottawa, Canada
Lindelwa Dlomo
Network Engineer
Nationality: South African 🇿🇦
Office Location: Randburg-South Africa
Sheeraz Adil
Director of Sales – MENA, Pak & Bangladesh
Nationality: Pakistan 🇵🇰
Office Location: Dubai, UAE
Chen Qi
Senior Director for Government Relations and co office-general manager (GM)
Nationality: Canadian Chinese 🇨🇦🇨🇳
Office Location: Beijing, China
Sanjiv Kainth
Vice President (Sales) - South Asia
Nationality: Indian 🇮🇳
Office Location: New Delhi, India
Miguel Bielich
Global Director Product Marketing
Nationality: Peruvian 🇵🇪
Office Location: Hoofddorp, The Netherlands
Say "Hola" to Raúl Artola Unda – one of our very own Business Development Managers. Raúl is located in our headquarters in Hoofddorp, The Netherlands.
While most of us were at home during the coronavirus lockdown in 2020, Raúl took the brave step to look for new opportunities abroad. He shares, "I came to The Netherlands two years ago, together with my wife, to study a Master of Business Administration during the early stages of the COVID-19 lockdown and a political crisis in my home country of Perú. Changing my career from law to business in such an uncertain context, was completely out of my comfort zone. However, thanks to that experience which allowed me to growth as a professional and -more important- as a person, I learned that accepting the process and embracing the uncertainty it is crucial when we want to do a change in our lives."
Raúl joined our Connected Transport team while he has still a student at Erasmus University. In his role, he seeks new business opportunities in Europe within the Connected Transport industry; offering solutions for secure key management, secure connected services, software protection and anomaly detection.
As a former corporate lawyer, he is passionate about solving problems and building relationships with people from different backgrounds. Raúl feels right at home at Irdeto, making connections with colleagues from over 65+ nationalities. When asked about what he enjoys the most about our company he says, "I love working in an international environment and having the support and trust of my team to develop and implement new ideas. At Irdeto, everyone has an equal opportunity to drive innovation and support the success of our company."
Irdeto is a leading cybersecurity company and innovation is part of our DNA – something that speaks to Raúl. "Knowing that you are being part of the new developments of the technology industry which are changing the world is very rewarding. As a Peruvian who is having the opportunity to work and learn from this industry, I feel inspired by the idea of bringing these technologies to my country to help businesses and people become more connected," he adds.
Curious by nature, Raúl always enjoys learning something new every day and gets inspired by his favorite quote "Sic Parvis Magna" which means:
Greatness comes from small beginnings
Say hello to Maggie Wing, Irdeto's Senior HR Generalist for the Americas region. Maggie is located in our office in Ottawa, Canada and is the HR operations lead – looking after Irdetees in Canada, U.S, Brazil and Mexico.
Maggie's passion for people and helping others is what brought her on this path. She says, "I was in school for seven years, taking a variety of courses. I started with Travel and Tourism, then got a degree in Human Rights and then went for my post-grad in Human Resources. I naturally look at the human side of things, which has guided my choices in education and career." Maggie has been working at Irdeto for almost seven years. What does she like the most about Irdeto? "What has kept me here is the people I work with and the learning opportunities I've had. I'm really close with the team in Ottawa, and they've been a major support system for me throughout the years. I connect with the culture, values and initiatives Irdeto makes a priority. We spend so much of our life at work, so this is key."
Her hobbies?  "I love to travel and experience different cultures. I studied for a semester in South Africa and spent a year in South Korea teaching English." Maggie's international and inclusive mindset is reflected in her day-to-day activities, which revolve around advising other members of the HR team, managers and employees on topics related to her region, as well as collaborating on global initiatives with her counterparts in EMEA and APAC.
Besides her daily tasks, Maggie is an active member of Irdeto's Diversity and Inclusion (D&I) team and a catalyst for change. When asked about a project that has changed her life, she said "Working on a variety of D&I projects. This really connects with my passions. I value the work Irdeto is doing and it's exciting to be a part of it. I've been able to get involved in projects including pay equity, an accessibility multi-year plan, and anti-discrimination measures. It's made me proud to see we go above compliance requirements. We've had real examples of employees being positively impacted by the measures we've put in place."
Maggie is a key contributor to our business, and our biggest strength – our people. She helps Irdeto keep compliant with local legislation, but also connects compliance with Irdeto's culture and values. In her words,
As a company, we often go above what is required, and I can see the positive impact our work has on our colleagues.
Say hello to Hua Lou – an Irdetee from our Beijing office! Hua is the Head of Partners and Alliances and is in charge of building and nurturing our relationships with device partners – including set-top-box, conditional access module (CAM) and chip manufacturers to ensure our customers' deployments are of high quality and on time.  
Hua has been in the pay-TV industry for the past 20 years since he graduated from university. He started his career as a Software Engineer for major companies like Samsung and Technicolor. In 2010, he took on a new challenge and moved to Philadelphia, U.S., with his family to help Comcast with the launch of Xfinity. Upon his return to Beijing, with work experience in chipset and set-top-boxes manufacturers and pay-TV operators, Hua decided to join Irdeto and work on the "other side of the table" – bringing a wealth of knowledge and understanding of the industry, that helps him fully understand and support both partners and customers.
This past November, Hua celebrated his 10th year anniversary at Irdeto! What does he enjoy the most about the company? He says "Working with people from different countries and cultures. Irdeto fosters an international environment where we can learn new things and seek new opportunities."
When asked about his biggest life lesson, Hua quotes,
Never give up, you never know what will happen tomorrow.
Say hello to Lindelwa Dlomo, a Network Systems Engineer based in our Randburg office in South Africa.
Originally from South Africa herself, Lindelwa joined Irdeto through MultiChoice South Africa – our sister company and an important Irdeto customer. Lindelwa says "I have been with MultiChoice Group for 12 years, so joining Irdeto back in 2017 felt like coming home. The work is constantly challenging and very interesting. The company is at the forefront of technology advancements and that keeps me on my toes."
Lindelwa started her professional career within the MultiChoice Group as an Outside Broadcast Technician before moving into the broadcast engineering field in 2016. Recently she has completed a Master's in Engineering Management at the University of Johannesburg – advancing her career in this space! When asked about her day-to-day responsibilities, Lindelwa mentioned "I deal daily with broadcast networks related projects and operational tasks. In my line of work, I interact with a lot of clients and that keeps the work interesting and keeps me always engaged."
The tech world still has some work to do to achieve gender parity, which can create opportunities for females in the industry. Lindelwa agrees; "The engineering field is a male dominated one, in which I am thriving as a competent female. Through Irdeto's Mentoring Program, I found a great (male) mentor that has helped me navigate work challenges, encouraged me to create a career path into leadership and management, and helped me to identify my strengths and work on my areas of development." At Irdeto, we believe that diversity promotes perspective in problem-solving and leadership, which ensures innovative and inclusive ways of approaching and tackling projects.
When reflecting on her next steps, Lindelwa says "Where to from here? I'm very much into development and growth. Currently, I am the team lead for the systems engineers and have also volunteered for management coaching as I see it in my career path."
What is a lesson or words of advice for women entering the tech world? Lindelwa adds "Get yourself a committee of sponsors! It is important to build a solid network of sponsors that help you identify and get into opportunities that can advance your career. To get into my current role, I had a good sponsor that helped me and encouraged me to apply even when I doubted myself. My sponsor has also supported me daily to push myself and to strive on building a good reputation of competence as a woman in a male dominated industry."
Attend conferences and seminars and never stop learning.
Grit. Problem-solving. Trust. Some words that describe Sheeraz Adil, our Sales Director for the Middle East and North Africa (MENA), Pakistan and Bangladesh. Sheeraz is responsible for the business development of this region, solving customer problems through our state-of-the-art Video Entertainment products and solutions.
As a computer engineer with a master's in business administration, Sheeraz started his career with one of the biggest broadcasters of Pakistan for seven years before moving to the other side of the table, where he develop the market and enhanced the brand value of an equipment manufacturer company. In 2015, he joined Irdeto and as he says, "never thought of changing my job since then." Sheeraz has been living in Dubai for more than 10 years with his wife with two kids.
As a Sales Director, he reflects on the job's hurdles, "the challenge in our industry is that our projects and sales cycles are quite long, and require a lot of patience and determination. But all new projects come with new challenges which is a great learning experience."
Sheeraz says "I have been in Irdeto for more than six years now and I love our people and our culture. The culture promotes inclusion and diversity, irrespective of one's religion or background. Our management is focused on ensuring that all employees are happy, which eventually results in an extraordinary work performance. The way Irdeto takes care of its people is something that is not common at all."
What is the biggest lesson he has learned from his Irdeto journey? He says, "the biggest lesson that I have learned from one of our senior leaders is to show grit. I am in love with this word, and this has been inspirational in my personal life l as well."
Show grit!
Irdeto has over 1,000 employees located across 14 global offices. This time around we are "flying" over to Beijing, China to chat with Chen Qi, our Senior Director for Government Relations and co office-general manager (GM). In this role, she helps Irdeto build solid, and promising businesses in China – particularly within the transportation industry.
Chen Qi has been working with Irdeto for over 18 years! What does she love the most about our company? She says, "I love Irdeto because it is a company that allows its employees to grow. My personal career development path has matched our company's growth in the past decades."
Our employees are our biggest strength, and we are here to support them along the way – offering new challenges and opportunities to innovate, learn new skills and empower a secure world where people can connect with confidence. Chen Qi says, "My role contributes to Irdeto's innovation, helping bring new initiatives to life. In these past years, I've worked on very exciting projects such as introducing our mobile TV business into China back in 2007,- providing the Integrated Billing System (IBS) for the largest Satellite Direct-To-Home (DTH) system in the world, and launching Irdeto's China Digital Rights Management (China-DRM) and first digital key for automotive projects in China."
Chen Qi continues by saying, "When I was working in the Media and Broadcasting business, I had the privilege to create new opportunities and build and personal relationships with many industry leaders in China. I was able to learn a lot from them – both personally and professionally – and brought these lessons with me when I switched to the automotive industry. It allowed me to explore a brand-new arena, enhance my knowledge and create new experiences."
Thanks to the great work done by Chen Qi and other Irdetees across the world, Hyundai now allows owners to securely control entry and vehicle usage policies with their smart phone by using Irdeto's Keystone solution. A great achievement for her and everyone at Irdeto. We look forward to continuing working with Chen Qi as she helps us develop our business in China, and open new horizons as the world around us changes. As Chen Qi says:
Never give up!
Say hello to Sanjiv Kainth from India, our Vice President of Sales for South Asia. He's located in our New Delhi office, just one of many offices we have globally at Irdeto.
"I look after the Sales for South Asia, and I've also built a team for development of Middleware and Professional Services in the Delhi office too."
Sanjiv has been with Irdeto for more than 14 years and loves the culture of the company. "It has a sense of quirkiness (in a positive way) which is not there in other companies that we see." Irdeto has developed itself for more than 50 years, so there is no wonder why we're so unique!
Sanjiv continues that by qualification he is an engineer specializing in Television Technology and has over 37 years of experience in various capacities within the television domain. Starting with television sets in Onida and then moving on to cable networking, head end equipment and then onto set top boxes and Conditional Access Systems – sounds like a ride, right? Prior to his current role, Sanjiv was the head of Thomson's set top box business in India.
"I have also been a part of many industry forums like CEAMA (formerly CETMA), BIS, CAS task force, and have been involved in various policy making and standardization processes."
During his spare time, Sanjiv is a sports enthusiast, "I used to play Cricket, Rugby, Volleyball and Table Tennis once upon a time." But it doesn't stop there, "I am also an avid reader and love watching documentary films." It is important and encouraged at Irdeto that individuals have time to pursue their passions outside of work too.
Sanjiv recalls some notable moments in his career that he has carried with him throughout his various pursuits.
"At the age of 23 I was asked to start the training department in Onida for customer support engineers. The whole training program was created and executed by me." Sanjiv trained over 500 engineers across a span of five years, creating one of the best customer support team in the history of the television industry in India. "Many television companies then took inspiration from us!" continued Sanjiv.
"Winning the Tatasky set top box business during my Thomson days. That even today is the most prestigious set top box deal in our industry." Sanjiv worked on that deal for over six years and now, Thomson has now supplied over 35 million set top boxes to Tatasky.
"Winning the Tatasky CAS + Middleware + OTT business for Irdeto. It took me 10 years to complete the deal. This was quickly followed by winning the Airtel deal." In both cases Sanjiv mentioned that he displaced competitors from these accounts. Sanjiv experiences one of our Irdeto values, Agility, well in all these experiences, with finding different paths to success and being able to pivot quickly to make for the best customer experience possible.
It's best to keep things simple.
Say hello to Kemi Mafe, a Software Developer based in our Ottawa office in Canada, who has been at Irdeto since August 2019. Kemi is originally from Nigeria and came to Canada in 2017 to study Mobile Application Design and Development at Algonquin College, with a background in Computer Engineering.
When asked about her day-to-day responsibilities, Kemi mentioned "I design the UI/UX of our mobile applications in the Off-Highway Team while working alongside my colleagues on building the mobile SDKs (software development kit) for our products," which sounds pretty cool, right?
"What I like the most about Irdeto is the people. I work with some of the most caring and respectful colleagues. Irdeto employees genuinely care for one another. We build each other up and are readily willing to help with both career and personal growth."
Kemi went on to talk about a project that she worked on that left it's mark on her.
"A project that left an impression on me whilst working at Irdeto was Contactless Rental for the construction industry by Imperto. In the past, when I heard about diversity and Inclusion, the first thing that came to mind was more representation of the races and gender. In this project, I learnt that representation based on skills and experience is also important to foster creativity. I saw how much we were able to achieve as a team in a timely manner, and realised that one of the major reasons for this is because we have a healthy range of skills and experience on the team."
Kemi continued, "This lesson is stuck with me for the rest of my career. The best way to kill creativity is to have everyone on the team think the same way or have the same background."
Never stop learning!
Meet Miguel Bielich, he is our Global Director for Product Marketing based out of our headquarters in Hoofddorp, the Netherlands. Miguel is originally from Peru and has worked across the world throughout his career. With more than 20 years of international experience, Miguel specializes in strategy, marketing, and analysis and planning, but that doesn't limit him to getting his hands dirty in other areas.  
Miguel has been a part of Irdeto for about a year and half now, after having joined from Cable and Wireless. Prior to this he spent nearly 14 years at Liberty Global. His day-to-day duties include formulating marketing strategies, defining value propositions, and creating and execute go-to-market activities for the business.  
"Irdeto's entrepreneurial spirit that manifests within the company" is just one of the things Miguel likes the best about working at Irdeto. "The entrepreneurial spirit is something you can see happening in day-to-day activities" – which is a huge energy boost for everyone working together. 
Miguel reminisces about two experiences that have left a mark in his professional life and with both being very similar in teachable moments.
"As a young civil engineer, I was responsible for managing construction projects. The contractors building the project had far more experience in construction than I did (and even my age paled in comparison to their age). Very early I learned that if I were to be respected by the builders, I had to stand my ground and not to shy away from confrontation. There was some initial flare-ups but after couple of weeks, we were on equal grounds and my decisions were respected."
Miguel continues to explain, "The second experience was when I moved back to the US five years ago. In this case, I not only left my comfort zone in marketing, but also a company I had worked at for over 15 years. There was a steep learning curve in data models required to unveil customer insights, and I needed to drive change in a company with a very different culture. And after more than three years, I succeded in learning a whole new area and instilling a data-driven mentality to commercial and marketing decisions. These two experiences taught me important lessons to trust yourself, not to be afraid of change, and that one is never too old to learn new tricks."
Do not be afraid of the unknown, speak up and embrace the uncertainty that comes with every opportunity.