Commercial Fleets
Revolutionize the way you manage your fleet
Increased profitability and security with better fleet solutions
Our digital key solution allows fine-grained control over who, when and how drivers can access and drive vehicles in your fleet. Leveraging proximity wireless technologies, Keystone by Irdeto can detect an authorized driver approaching and start preconditioning with vehicle even before the driver reaches it.
Digital key solution for fleet management
Increase operational efficiency and create new business models; managing your fleet and drivers the way you always wanted. Automate vehicle access, enforce safety & maintain checks, limit functionality and so much more.
Irdeto, through its Keystone solution and cybersecurity software, will help you:
Eliminate physical keys
Eliminate Keybox
Protect your diagnostic tools from piracy
Protect your ECU against tampering
Streamline dispatch
Enable ELD compliance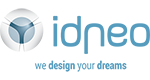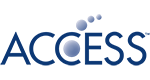 Learn more about Commercial Fleets