About Us
Irdeto is the world leader in digital platform security, protecting platforms and applications for video entertainment, video games, connected transport and IoT connected industries. Irdeto's solutions and services enable customers to protect their revenue, create new offerings and fight cybercrime. With 50 years of expertise in security, Irdeto's software security technology and cyberservices protect over 5 billion devices and applications for some of the world's best-known brands. With a unique heritage in security innovation, Irdeto is the well-established and reliable partner to build a secure future where people can embrace connectivity without fear. Please visit Irdeto at www.irdeto.com.
TRUST
Irdeto acts in the best interests of our customers, shareholders, and employees.
INNOVATION
Irdeto's great people build outstanding solutions and continually improve them
ACCOUNTABILITY
Everyone at Irdeto keeps promises and takes responsibility for results
AGILITY
Irdeto leads by moving quickly to seize new opportunities
Doug Lowther | Chief Executive Officer

Doug Lowther is CEO at Irdeto. He brings extensive experience developing and executing successful business growth strategies in the fields of digital television, wireless networking, IP-based services and software security. Prior to Irdeto, Mr. Lowther was CEO of International Datacasting (IDC) where he led the restructuring of the business and renewed the company's business strategy, product portfolio and leadership team. Before IDC, Mr. Lowther was Executive Vice-President at Irdeto. He started with Irdeto as Vice President of Marketing in 2004 and during the next several years led the creation of a product portfolio that achieved substantial revenue growth. Prior to joining Irdeto, Mr. Lowther was an independent consultant and strategy advisor. His previous positions include several executive roles with Nortel Networks, where he was Vice President and General Manager of Wireless Applications and the Vice President of Strategic Marketing. Mr. Lowther has a global perspective, having lived and worked in Canada, France, Singapore, Switzerland, the Netherlands, and China.
Shane McCarthy | Chief Operating Officer, Video Entertainment

Shane is COO of the video entertainment business unit at Irdeto. He is a seasoned industry executive with more than 20 years of experience within the media and technology industries. A developer by background, Shane has a strong track record in business growth having held key strategic positions at Pace, including the President of the International Business, where he was instrumental building a near USD $1B business. Prior to joining Irdeto, he spent also five years as an entrepreneur, building a successful consultancy business in the media and technology sectors. Shane holds a B.Eng Hons degree in electrical and electronics engineering from the University of Bolton and, in his spare time, he is a trustee of one the largest junior football leagues in the UK and coaches football for two of his younger children.
Maarten Koning | Chief Financial Officer

Maarten Koning is the Chief Financial Officer and is responsible for finance, legal, procurement and the company's worldwide offices. Maarten joined Irdeto in December 2010 as VP of Finance. In this role, he was responsible for all aspects of the company's finance operations, FP&A and treasury functions. Prior to joining Irdeto, Maarten worked for Pace, now part of Arris, and Philips in a variety of international roles, including strategy development, M&A and business unit finance positions. Maarten has extensive international experience, having lived in France and worked on M&A, transformation and operations projects in the UK, the US, South East Asia and China for longer periods on end. He graduated with honors from the University of Tilburg, The Netherlands.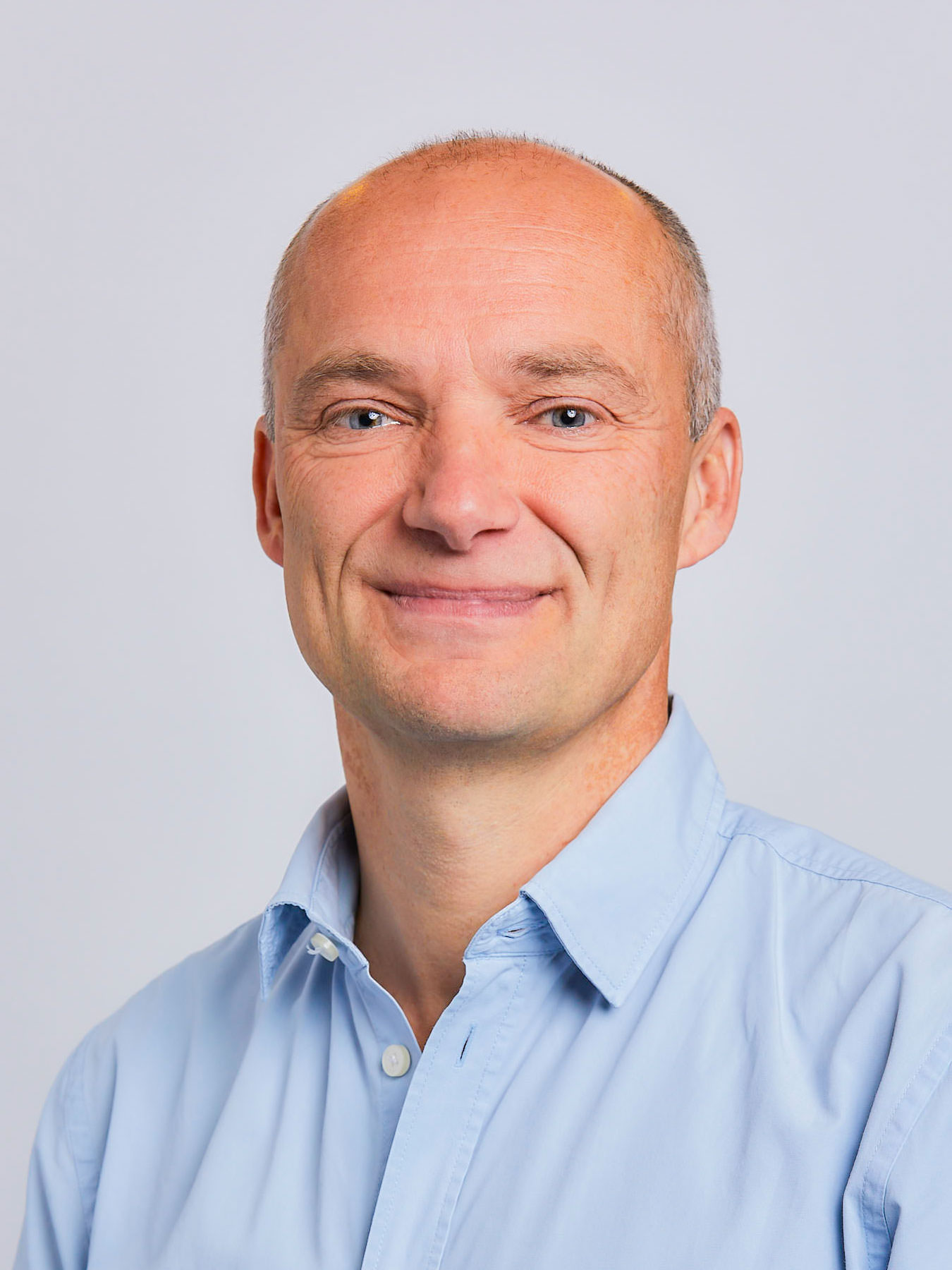 Peter Oggel | Chief Technology Officer

Peter joined Irdeto in May 2009 and is currently Chief Technology Officer. He is a seasoned ICT and telecommunications industry executive with over 20 years of international experience and a consistent track record. Prior to joining Irdeto, Peter founded and served as the Managing Director of Smile Telecom, a startup that pioneered WiMAX technology while launching an operational mobile service provider (MVNO) and fixed line service provider (VOIP) in the Netherlands. Before he founded Smile Telecom, Peter was a Vice President at LogicaCMG where he held management positions in Strategic Sales, General Management, Operations and R&D, and was instrumental to the success of LogicaCMG's mobile messaging and data solutions. Prior to joining LogicaCMG, Peter worked at different positions in Fintel S.A. and Digital Equipment Corporation in Switzerland and France. Peter holds a Bachelor of Science degree in Technical Physics from the Technological University in Eindhoven (Netherlands).
Ben Bennett | SVP Business Development

Prior to joining Irdeto, Ben worked extensively in the digital TV, interactive media/entertainment and mobile telecoms sectors in a number of countries worldwide, most recently in a consultative role as President and Advisor to the Board of Equilibrium. He joined Equilibrium from OpenTV where he was CEO and led the company to its first year of profitability before taking OpenTV private (from NASDAQ) by merging with its parent company. Before becoming CEO, Ben also held the roles of Managing Director of OpenTV's European operations and Senior Vice President of World Wide Professional Services and Consulting where he was responsible for sales and customer deployments in over 30 countries worldwide.
Prior to his time at OpenTV, Ben held management positions at Spyglass, Logica and British Telecom. Ben holds an Honors Degree in Engineering Science and Technology from Loughborough University of Technology in England and currently resides in San Francisco, USA.
Andrew Bunten | SVP Content Protection

Andy Bunten is SVP of Content Protection and is responsible for leading the company in delivering industry-leading security solutions to cable, satellite and telco operators. He joined Irdeto as Chief Financial Officer in February of 2015. Prior to joining Irdeto, Andy was the CFO for Hewlett-Packard's cloud business, shepherding the company's strategic investment from the start-up phase to early maturity. His time at HP also included management roles focused on financial analytics and emerging markets. Andy built and led the FP&A function at the online auto insurance start-up Esurance, Inc. before it was successfully sold to Allstate in 2008. His background includes significant transaction experience in both private equity and investment banking. He graduated with honors from the University of Kansas.
Jaco Du Plooy | VP of IoT Security

Jaco Du Plooy joined Irdeto in 1996 in South Africa as a software developer on the DVB Conditional Access system. He relocated to Hoofddorp in 1998 where he helped to architect and design Irdeto's first IPTV Conditional Access system - CypherCast. He relocated to California in 2001 to help establish Cyphercast, and later held Technical Lead and Project Architect positions. He became the Engineering Manager following the acquisition of Lockstream, a startup focused on Digital Rights Management for Mobile devices. He held Engineering Director and General Manager positions at Irdeto USA until he moved to Irdeto's Ottawa, Canada facility in June 2011, where he served as VP Product Development for the Cloakware software security technology. In 2013, he assumed the role of VP Engineering and was responsible for global Engineering in Canada, China, the Netherlands, France, India and the USA and for delivering advanced security technologies to Pay TV and OTT Operators, Telco's and the Studio segment. He is currently VP of IoT Security and is responsible for the company's go-to-market strategy for the suite of Cloakware solutions.
Prior to Irdeto, Jaco held Electrical Engineering and Software development positions in two South African companies in the military aviation technology industry. He holds a Diploma in Electrical Engineering, BSc degree in Computer Science from the University of South Africa, and an MBA.
Bengt Jonsson | SVP Sales and Services

Bengt Jonsson is SVP of Sales and Services. He is responsible for strategic planning for key accounts, new business acquisition, developing new growth opportunities, leading Irdeto's global sales team and overseeing the company's integrated marketing program. Bengt joined Irdeto as Vice President Sales, Asia Pacific in July 2008. Prior to joining Irdeto, Bengt was CEO of LyngBox Media AB, a Swedish hybrid set-top box start-up. He has also held senior management positions with Thomson's Client Device business unit in Asia and with Nokia's multimedia business units in Asia and Europe. Bengt holds a Master of Science degree in Industrial Engineering and Management from Linkoping University in Sweden and Cranfield Institute of Technology in the UK.
Steeve Huin | VP of BD, Marketing & Strategic Partnerships

Steeve is VP of Business Development, Marketing and Strategic Partnerships at Irdeto. He is a seasoned cybersecurity industry executive with more than 15 years of experience in driving engagement, business and revenue  across video entertainment and connected industries. He transformed the Conditional Access landscape by launching the world's first, and market-leading, one-way, software-only CA solution, Cloaked CA.  Steeve is well-versed in the international business landscape, having held key strategic positions based out of the Netherlands, Canada and China throughout his career.  Prior to his current leadership role at Irdeto, Steeve was Co-Chief Executive Officer at International Datacasting Corporation (IDC), a technology provider to the world's premiere broadcasters based out of Canada. Steeve holds a master's degree in Software Engineering from the École Nationale Supérieure of Bordeaux (France).
Niels Haverkorn | General Manager, Connected Transport

Niels Haverkorn joined Irdeto in 2018 as General Manager, Connected Transport to accelerate the development of Irdeto's thriving connected transport security business. An expert on the business of connected platforms and services, he joined Irdeto from Volvo, where, as Vice President of Business Platform Services and Solutions, he was responsible for developing and leading digital strategy for Volvo Construction Equipment.
Prior to joining Volvo, Niels held a variety of global leadership roles with Phillips, where most recently he was General Manager of the mobility solutions global business unit. In this capacity, he and his team developed various smart ADAS (Advanced Driver Assistance Systems) solutions for the automotive and mobility markets.
Melt Loubser | VP of Broadcast Managed Services

Melt Loubser has more than 25 years of experience in the video entertainment market. He is currently the Vice President of Broadcast Managed Services at Irdeto. In this role, he leads the Irdeto Broadcast Managed Services team, which provides expert support and professional management of the pay TV Operator's Head-Ends, Networks, Conditional Access Systems and VOD/OTT content preparation and protection systems. Prior to this role, Melt was General Manager for Broadcast Technology at MultiChoice Africa and was responsible for all of the broadcast platform operations and engineering within the Group that offers video entertainment content across multiple platforms (Analogue, Direct to Home Satellite, Digital Terrestrial Television, Digital Terrestrial, OTT and IPTV). He also led the implementation of all new technologies within MultiChoice Africa.
A "Green" Company
Irdeto is committed to environmental responsibility, which is evidenced by its architectural and interior design and energy utilization principles in its Netherlands office, as well its focus on finding innovative ways to deliver "greener" solutions to the market.
Irdeto's office in the Netherlands was designed and built with the environment in mind. Located just opposite Hoofddorp train station, the building is equipped with bike racks and showers to encourage employees to use environmentally-friendly modes of transportation. Designed by MIII Architects, this sustainable 10,000 sq. m. office building meets the GreenCalc-score B.
Irdeto Technology India Pvt. Ltd – E-Waste Policy
At Irdeto Technology India Pvt. Ltd., we believe that it is our responsibility to ensure that we do business in such a manner that it enriches our environment and planet. That's why we make sure that we deliver innovative and eco-friendly products to our consumers. We are committed to product stewardship through the life cycle of our electronics, and ensure compliance with E-waste rules in India.
Certifications
Irdeto conducts its operations according to world class standards in order to ensure its products and services attain high levels of quality and security.
ISO 9001
Irdeto conducts its operations according to world class standards to ensure its products and services attain high levels of quality and security. This is supported by the implementation of an ISO 9001 certified Business Management System providing a framework for processes driving the company's strategy and objectives. This framework of ISO 9001 international standard enables Irdeto to constantly enhance customer satisfaction through continual improvement of its processes. Irdeto's implementation of the standard is regularly audited by an external certification body. While the ISO 9001 certificate covers our DTV Business Line, the process and principle are applied across the organization.
SART

Irdeto was the first foreign manufacturer to receive Class A SART certification from the Chinese State Administration for Radio and Television (SART). The certification mandates increased levels of specification for providers of conditional access (CA) systems in the areas of reliability, security and scalability.
Accessibility Commitment
Irdeto Canada Corporation is committed to complying with the Accessibility for Ontarians with Disabilities Act (AODA) and all of the standards under it in order to meet the accessibility needs of persons with disabilities in a timely manner.
Read More
Irdeto Canada Corporation is committed to complying with the Accessibility for Ontarians with Disabilities Act (AODA), and all of the standards under it, in order to meet the accessibility needs of persons with disabilities in a timely manner.
The regulations associated with the Integrated Accessibility Standards (IASR) under the AODA require that Irdeto Canada Corporation establish, implement, maintain and document a multi-year accessibility plan which outlines the organization's strategy to prevent and remove barriers for persons with disabilities and to meet its requirements under the Act.
Under the AODA, the following accessibility standards set certain requirements that are applicable to Irdeto Canada Corporation:
Customer Service;
Information and Communications;
Employment;
Individual Accommodation Plans/Return to Work Process;
Training
The following resources outline and support Irdeto Canada Corporation's commitment to this initiative:
Multi-Year Accessibility Plan
Customer Service Policy