About Us – Corporate Citizenship
At Irdeto, we are building a secure future, where people can embrace connectivity without fear. We are conscious that to make this happen, we must also work on building a sustainable future for the generations to come.
As part of the MultiChoice Group, we aim to contribute to their mission to enrich the communities in which we operate, develop our people, increase general economic prosperity, and minimize our impact on the environment.
On our journey to becoming a socially responsible organization and ensuring that our purposes, values, and strategy are aligned with the principles of social responsibility, Irdeto commits to these guiding principles:  
We make informed and ethical decisions as part of our business DNA, to ensure we always do the right thing.
We are committed to building a smart, healthy, diverse, and inclusive work environment for our people and provide equal opportunities and fair treatment in employment.
We act in the best interests of our customers, stakeholders, and employees.
We contribute in a consciously responsible way to the communities, environments, and industries we operate in.
We seek ways to reduce our environmental footprint wherever we operate.
To help build a sustainable future, we are focused on contributing to the United Nation's Sustainable Development Goals:
Quality Education
'Educating the next generations'
Irdeto is committed to initiating and supporting community investment and educational programs. We believe that every human deserves to receive a quality education! We offer a challenging and inspiring environment through continuous learning and development opportunities. Besides mentoring, classroom trainings and external courses, we offer one of the best digital learning academies. Every year, we host a 'Tech Garden' event for children to have the opportunity to play with interactive technology games – from creating musical instruments with fruit to meeting Irdeto's robot!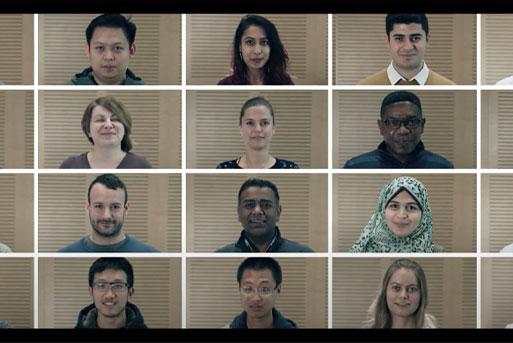 Diversity & Inclusion
'It's our people who make Irdeto great' 
Irdeto decided to take the UN's Gender Equality goal further and focus on Diversity and Inclusion (D&I) as a whole.
At Irdeto, we act with an inclusive mindset, so that our people can embrace diversity and the uniqueness of our best selves. This is regardless of our gender, race, age, physical appearance and ability, language, religion, sexual preference, role, mindset, life experience and nationality. The most innovative and disruptive ideas arise when a group of diverse minds collaborate, share perspectives, listen empathetically and challenge one another dynamically. By fostering workforce diversity initiatives, we aim to reduce the cybersecurity talent gap and act with an inclusive mindset, so that our people can embrace the uniqueness of our best selves.
Climate Action
'Building a green and sustainable future'
We believe that it is our responsibility to ensure that we do business in a manner that it enriches our environment and planet with minimal negative impact. That's why we make sure that we deliver innovative and eco-friendly products to our consumers. We are constantly working on improving the environmental footprint of our global offices, thinking of (e-)waste management, planting fruit trees, building beehives, supporting e-car loading and switching to renewable energy. We track our progress by reporting on our carbon footprint. At the same time, Irdeto is a proud partner of the African Wildlife Foundation, fighting poaching and wildlife crimes online to keep the 'life' in wildlife.
Actions speak louder than words
Irdeto has been awarded a Silver rating for Corporate Social Responsibility (CSR).
Irdeto's performance regarding global issues such as Environment, Labor & Human Rights and Ethics is ranked among the top 25% of companies assessed in our industry. The EcoVadis Silver Medal affirms Irdeto's commitment to social and environmentally responsible business practices.
EcoVadis validates corporate adherence to recognized CSR criteria which follow verifiable international CSR standards (e.g. UN's Global Compact and the Global Reporting Initiative). With more than 60,000 businesses on the EcoVadis network, working to assess, collaborate and improve sustainability performance.