"PlayStation Family Mark", "PS4 logo" and "PS5 logo" are registered trademarks or trademarks of Sony Interactive Entertainment Inc.
Securing your games from hackers and cheaters
With the global games market to generate $200 billion in 2023, the number of cheaters increases. Don't let them get away with it!
"Denuvo's tech team has been extremely professional and proactively made their lightweight and adjustable mobile real time protection work even on the lowest-end Android devices without a noticeable performance hit. Their team has been responsive and has taken action on figuring out solutions and have proactively profiled their solutions' performance in our builds and in the build pipeline. Denuvo is highly recommended for any F2P multiplayer game developer wishing to avoid cheaters from ruining their game and business."
Sami Kalliokoski, Co-Founder of Traplight Games
How do we protect your games?
Advantages of protecting your game with Denuvo Anti-Cheat SDK.
Keep your virtual economy safe by ensuring offline progress reported by players is legit. Engage players with virtual goods and enjoy a comprehensive bot, exploit and hack protection.
Hide sensitive information from data mining and prevent game logic or data from being tampered with by employing our obfuscation, virtualization and pointer encryption tools.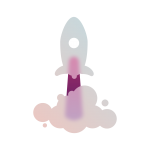 Enjoy cross-platform protection with a single integration and seamless shipment on different console hardware.
Cyber Services: Gaming and beyond
Do you want responsive and flexible protection of your game, brand and revenue from evolving threats?
Our experienced global Cyber Services team provides you with actionable insights into threats, protects your online brand and revenue, enforces copyright IP rights against pirates, identifies and advises on how to address security vulnerabilities and offers a 24/7 incident response hotline support with the capability for forensic investigations.
Want to secure your console game?
Learn more about Denuvo Console Game Protection