Improve safety, reduce repair costs and optimize your fleet operations today!
The key to securely running your forklift equipment and business
Managing a fleet of forklifts and operators is not easy
From paper and spreadsheets to incomplete forklift telematic software solutions, today's leading operators are demanding a complete digital platform with real-time data displayed in easy to understand dashboards.
Your Smart Forklift Management Platform
We put your vehicles at the heart of the platform to ensure drivers, operators, and managers can focus their time on the business.
Increase the safety and compliance of your drivers
Extend the life of your existing fleet
Generate new revenue opportunities
Get a scorecard for each forklift to understand your operating costs
Get a scorecard per driver to understand driver behaviour and productivity
Make it fun and do it right with gamification
A Tablet-based Forklift Platform
No more siloed software solutions. Log into one modular platform and start managing your entire fleet, warehouse and industrial operations the way you always wanted.
"I'm concerned about new operators not being able to control forklifts properly, I'm worried they'll have an accident"
Keystone Universal Tablet Overview
With a Keystone enabled vehicle you can start offering your vehicles with:
Enterprise Fleet Management & Telematics
From GPS tracking to remote immobilization, enable your customers to get more out of every machine.
Forklift Access Control
A secure access control and management solution to confidently grant vehicle access rights and risk-based entitlements.
Operations Rule Engine
Ensure all your vehicles are being properly used and maintained for warranty purposes by tracking all history logs, track all impacts and ensure proper warranty maintenance is being carried out.
Assurance & Enforcement
Showcase your commitment to safety by ensuring all drivers are licensed and able to safely drive your vehicles with new driver intelligence capabilities.
Data Analytics and Reporting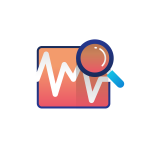 Optimize your warehouse operations and pinpoint inefficiencies. Track forklifts and operator activity to enable supervisors to discover new business performance opportunities.
Works with your favourite forklift brands
A manufacturer-independent forklift platform for mixed fleets, Keystone is compatible with hundreds of makes and models including MCJ's three global brands:
Don't see your brand vehicles, contact us to learn what's being supported next in our product roadmap.
How Keystone can work for you:
A platform that IT can easily install with a friendly user interface for drivers, operators and managers, Keystone is designed to help your business and not get in the way. Get setup in 5 simple steps:
Step 1: Install the rugged, after-market telematics tablet
Step 2: Setup your company and operational rules
Step 3: Register your fleet assets
Step 4: Train your drivers and operators
Step 5: Take advantage of your new data and reports
A Rugged Solution for Tough Operational Environments
Regardless of your title, controlling costs, improving material handling safety and reducing fleet costs is a daily challenge. From forklift telematics to operator warehouse management tools and multi-site visibility, Keystone is designed to keep up with your evolving business and regulatory needs.
Whether you're providing access to a rental partner, customer or employee-facing applications, enable a seamless digital experience your users expect that does not get in the way for them to be successful. You can now action the data collected to make smarter, better-informed decisions.
We'll Help YOU Implement the Transition
We have a dedicated support team to help you go from paper, excel sheets, word docs and email to our end-to-end platform. We'll help you launch successfully!
Want to get started? Book a time with our team.