Increasing equipment access, control and profitability for it's reseller network
MCJ Keystone not only solves for today's forklift operations problems, but it also unlocks exciting new customer experiences, drives innovative new business models and creates economic benefits across the entire value chain; from it's collaborative equipment manufacturer partnership through to the end-market consumers.
MCJ Forklifts are moving into the future
Traditionally construction and material handling equipment markets have found the adoption of technology difficult, complex and underwhelming in terms of results. Compliance, damage, theft, maintenance and fuel continue to be the biggest cost items for equipment owners, with enhanced productivity the single largest means to drive bottom line performance.
Yet, in spite of billions of dollars of investment, the hard truth remains that while the industry has individually made progress on each dimension, there hasn't yet been an industry wide breakthrough that solves all these problems together.
MCJ partners with Irdeto to change all that. MCJ Keystone is born!
An industry-leading solution for the world today
MCJ Keystone is compatible with hundreds of makes and models of forklifts from 3 major brands including Mitsubishi Forklift Trucks, CAT Lift Trucks and Jungheinrich.
MCJ Keystone solution overview
By enabling secure, policy-based access control capabilities on many different types of equipment, Keystone improves the management, utilization, and maintenance of the fleet as well as increases accountability of the operators of that equipment to all of the stakeholders in the value chain:
Operator
Site Manager
Rental Dealer
Equipment Owner
The design focus targets simplicity for operators and fleet managers in an industrial or manufacturing setting, striving to eliminate added friction where possible, all based on top of Irdeto's long experience in securing and operating digital services. Keystone brings together Irdeto's Cloud, Mobile, and on-device technology together with the necessary 3 rd party, customer, and OEM systems.
One-Click Enrollment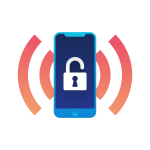 QR code scanning for app download, operator enrollment, equipment access, and key sharing together with simple and automatic one button interfaces and optional horn or light welcome signals for equipment location ensure that operators of all technical backgrounds can easily use keystone without negatively impacting their day to day work. This enrollment mechanism very easily enables simple, straightforward, unmanned station-based rental scenarios.
Access Management
Keystone ensures that only registered, certified, operators can start and operate equipment. By limiting access to equipment, misuse of equipment by untrained or unauthorized operators can be all but eliminated.
Operator Capability Restrictions
Enforcing limitations on drivers, such as lift speed and drive speed (based on experience, certification, driving history, and safety record) ensures that drivers are given access to the capabilities of equipment for which they have demonstrated and certified training. Rental delivery drivers, for example, can be provided a constrained key to ensure that they cannot use an excavator personally while delivering it between sites.
Operator Accountability
Aligning operator usage data to all available telematics data can significantly improve accountability through the entire value chain from the operator to the equipment owner and can enable many different ways of improving driver behavior, skills, and incidence detection and response. Attributing incidents, such as impacts or collisions, as well as bad behaviors, like leaving the truck running, improperly parking without lowering the forks, or other such activities can easily create significant costs that, when unattributed, are very difficult to combat.
Enforcing Daily Checks
Requiring daily checks and photos per driver for a given piece of equipment ensures that issues are detected as quickly as possible and more likely to be attributable to a specific operator, activity, or event. These documented checks also enable additional visibility into the state of the equipment to the rental dealers and equipment owners who are generally not on site with the equipment.
Owner Control over Maintenance Actions
The ability to control the usage of equipment based on its maintenance posture (almost due, due, overdue) by the equipment owner and rental dealership can significantly improve the risk of
preventable failures and downtime. Maintenance and safety check alerts, logging, and lockout based on impacts, incidence, and overdue maintenance can also improve operator and site safety as well as reduce downtime of the equipment to the site, rental dealer, and equipment owner.
Equipment, Operator, Task Assignment
The ability for a site manager to ensure that specific equipment, based on capabilities, maintenance, efficiency, and other criteria can be assigned both to the correct task as well as the desired operator ensures that the work plan of the site manager is executed on. This can improve operational efficiency by mandating the correct equipment is always assigned, increase utilization by ensuring the necessary equipment will be available when it is needed, and improve the safety record of a site by guaranteeing that the correct equipment is always used for the proper task.
Fine-grained Usage Measurement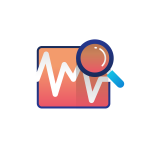 Granular control of access to equipment guarantees the fidelity reporting and billing of fine-grained usage, enabling both shared usage scenarios as well as power by the hour rental models. Additionally, by ensuring that all usage is only by assigned, known operators, untracked or unassigned usage is all but eliminated.
Alignment of Telematics Data to Operator
Although telematics is becoming much more widely deployed, it remains challenging to assign
telematics data to individual operators. Pin pads are typically configured once and never again, meaning all usage is assigned to one effectively anonymous account, and RFID badge solutions, as single-action connections, can easily be circumvented and remain very limited with respect to dynamic updates, revocation, and granular access management. Keystone is able to enforce regular or continuous connectivity, ensuring that an operator who is logged into a machine is actually operating that machine.
Control at a Distance
As fleet ownership models shift from the end customer owned to dealer or OEM owned, the equipment owner is becoming more and more removed from the equipment with decreasing interaction with it. Keystone allows fleet owners control over equipment they own on customer premises, enforcing operator restrictions, prognostics and diagnostics, and even revocation for non-payment in the event of a breakdown of the commercial relationship.
Bringing it all Together with Data Analytics and Reporting
At its core, Keystone both unlocks and delivers increased value of equipment fleets. Most organizations won't have a need for all of the above use cases, but all rental companies and fleet operators can benefit directly from many. In the end, both a strong understanding of where the hidden value lies and a means to extract it can accelerate rental fleet profitability and enable growth in today's evolving digital world.