Unlock more value from your current assets
The world has been changing dramatically in recent years. The ability to scale and adapt to shifting customer demands quickly, to offer services 'at your customers fingertips', and the demand for services and solutions tailored to customers' specific needs have shifted the landscape of many industries.
Mobile connectivity, the ubiquity of app ecosystems, affordable smart sensors, and the -as-a-service economy have enabled much of this shift to occur.
Let's work together to create a smarter off-highway industry together
We are always looking for partners to open new future possibilities. Having been around for over 40 years, we know it takes an ecosystem of partners to be successful.
Equipment leasing and rental partners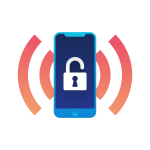 Do you rent or lease a large fleet of vehicles?
Do you have a dream operational requirement that you want solved?
Let's work together to eliminate all your manual paperwork processes, help control your equipment remotely, add enforced compliance/checklists or anything else that is holding back your growth potential.
Equipment manufacturer partners
Do you want to out maneuver your competitors without major investments?
Do you plan on making your machines more smart and connected?
Let's work together to build an innovative smart access vehicle platform that is secure and remains in your control to enable new ways to access the vehicle, on-demand features, keyless entry, checklists, performance monitoring and much more.
Software solution partners
Do you have an innovation software solution for the off-highway / construction industry?
Do you think your software could be leveraged in the off-highway / construction industry?
We strongly believe in building platforms and not siloed software solutions. We are always looking to work with more telematic solution providers, rental ERP solutions, fleet management softwares and more.
Let's work together so that 1 + 1 = 3!
Many of the companies driving changes in consumer behavior are in turn demanding those same capabilities themselves, reducing capital costs, demanding improvements in operational efficiency, and striving to pay for just what they need, just when they need it.