Denuvo by Irdeto
The global #1 Games Protection and Anti-Piracy technology
helping game publishers and developers to secure PC, console and mobile games
We're proud to have partnered up with: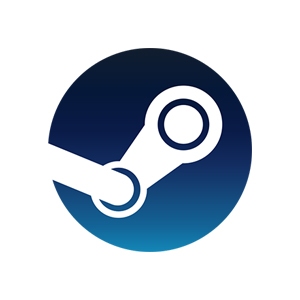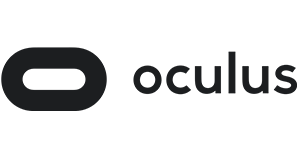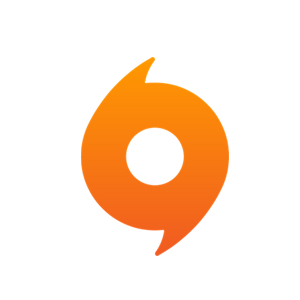 Securing the industry in suspenseful times
With video gaming growing at an astonishing rate and the Metaverse looming on the horizon, securing the industry from piracy and cheaters while ensuring the best gaming experience is more important than ever.
Whatever the gaming platform, we've got you covered
Your game and revenue protected across the entire ecosystem – with zero impact on the gaming experience
Denuvo Anti-Tamper and Anti-Cheat technologies protect PC games from piracy and detect cheating, so that you can decide how you respond to cheaters.
To further protect your PC games, we offer an additional Cyber Services feature.
Denuvo Anti-Cheat protects sensitive game logic and data, and detects cheating in games, so that you can decide how you respond to cheaters.
To further protect your PC games, we offer an additional Cyber Services feature.
Denuvo Anti-Tamper and Anti-Cheat solutions protect your mobile games from tampering, cracking, cloning, cheating, debugging, reverse engineering and modding.
To further protect your mobile games, we offer additional features: Mobile Protection SDK, Telemetry and Cyber Services.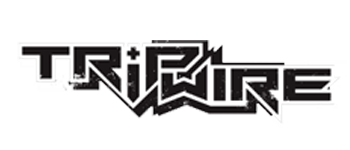 "After completing extensive market research, Tripwire Interactive chose Denuvo Anti-Tamper to launch our highly anticipated Maneater game, the first-ever single player open world action ShaRkPG . We know the launch period of a game is the most important from the sales perspective, resulting in 60-70% of total sales, and piracy can seriously damage those initial earnings, so it is excellent that the game has remained uncracked so far! Another highlight in the process was the seamless integration of the Denuvo Anti-Tamper solution, our engineers were super impressed, and the support Tripwire received made the entire process very easy."
Jon Carr, Technical Director at Tripwire Interactive
"Denuvo's tech team has been extremely professional and proactively made their lightweight and adjustable mobile real time protection work even on the lowest-end Android devices without a noticeable performance hit. Their team has been responsive and has taken action on figuring out solutions and have proactively profiled their solutions' performance in our builds and in the build pipeline. Denuvo is highly recommended for any F2P multiplayer game developer wishing to avoid cheaters from ruining their game and business."
Sami Kalliokoski, Co-Founder of Traplight Games
Why do customers trust Denuvo's technology?
Best-of-breed technology with the longest crack-free release window compared to competitors: 160+ days!
Easiest and fastest to integrate into a game's binaries with no modifications to source code necessary
No limitations or negative impact on the performance of a game or on gamers' experience
Frequently asked questions
Got questions? We have answers!
What is Anti-Cheat and how does it work?
Our Anti-Cheat solution detects cheating in PC multiplayer games so that publishers can decide how they want to handle cheating in their games. Developed by security experts, our solution has no negative impact on in-game performance and can be easily integrated within minutes on a binary level, with no SDK needed.
What is Anti-Cheat SDK and how does it work?
Our Anti-Cheat SDK solution secures online gameplay mechanics that reward offline progress. It protects sensitive game logic and data, prevents cheaters from changing a sensitive variable, decrypting saved games or modifying network traffic, and provides protection against the most common cheat tools. Developed by security experts, our Anti-Cheat SDK has no negative impact on in-game performance.
What is the Anti-Tamper solution?
Our Anti-Tamper solution prevents reverse engineering and changing of executable files in order to strengthen the security of games. Not a DRM (Digital Rights Management) solution in itself, Denuvo Anti-Tamper protects DRM solutions, such as Origin Online Access or the Steam license management system, from being circumvented.
How does Anti-Tamper work?
The DRM from the game platform (like Steam, Origin or Epic) grants legitimate consumers access to the game and our Anti-Tamper solution ensures that these DRM systems are not bypassed.
Does Denuvo Anti-Tamper have any negative impact on a game or customer experience?
No. Since only performance non-critical game functions are used in the Anti-Tamper process, Anti-Tamper has no perceptible effect on game performance nor is Anti-Tamper to blame for any game crashes of genuine executables.
What is the difference between DRM and Anti-Tamper?
A Digital Rights Management (DRM) system binds the game to a legitimate user account and allows the game to be played whenever and wherever the consumer wants to download and execute the game.
Anti-Tamper stops the reverse engineering and debugging of the DRM solution, but it has no effect or limitation on the legitimate consumer. Anti-Tamper is completely transparent to legitimate game buyers and does not in any way impose activation limits, install drivers, or require a gamer to be "always on."
Does Denuvo Anti-Tamper constantly encrypt and decrypt data on storage media?
No, Denuvo Anti-Tamper does not continuously encrypt and decrypt any data on storage media. To do so would be of no benefit in terms of security or performance. Watch this video to learn more.
Does Denuvo Anti-Tamper affect my SSD or any other type of hard drives in any way?
No. Denuvo Anti-Tamper does not constantly read or write any data on your storage media.
Does Denuvo Anti-Tamper leave any files on my computer after I uninstall a game?
Depending on the game, one Denuvo-related file may be left on your computer after you uninstall the game. However, this file is inert and you can either manually delete it or leave it on your system without it affecting your PC in any way.
Which operating systems are supported by Denuvo Anti-Tamper?
The Denuvo Anti-Tamper solution supports the following Windows versions:
Windows 7
Windows 8
Windows 8.1
Windows 10
Windows 11
Additionally, it also supports Linux via the Proton emulation layer.
How does Denuvo help enterprises?
The Business Software Alliance estimates that 40% of all Enterprise software is used illegally each year. Imagine what 40% more revenue would do for your bottom line.
Denuvo's solutions will help you close that 40% gap between your real and potential income. We protect software and intellectual property (IP) of Independent Software Vendors (ISVs) or any other enterprise application from unlicensed use and distribution across platforms including Desktop and Mobile.
How does Denuvo help to protect IoT devices?
Digitally connected devices are gaining an increasing foothold in our offices, cars, homes and even at our healthcare providers. By 2025, the number of such devices are estimated to exceed 27 billion. However, with great digital innovation comes an even greater cybersecurity threat.
At Denuvo, we aim to eliminate these vulnerabilities primarily stemming from the lack of binary protection. With our Anti-Piracy technology platform, connected devices are safe from runtime attacks, tampering, reverse engineering or unauthorized access to critical controls and data.
Imprint
IMPRESSUM ÖSTERREICH
DENUVO GMBH
Strubergasse 26
5020 Salzburg, Austria
office@denuvo.com
UID-Nummer: ATU 68375536
Firmenbuchnummer: 407984b
Firmengericht: Landesgericht Salzburg
Behörde gem. ECG (E-Commerce Gesetz): Magistrat der Stadt Salzburg
Fachgruppe / Berufszweig: Dienstleistungen in der automatischen Datenverarbeitung und Informationstechnik
Geschäftsführer: Dipl.-Ing. Reinhard Blaukovitsch
Want to secure your PC, console and mobile games?
Stay informed with our latest blogs
Watch our webinars on demand