Broadband solutions to delight customers, increase cybersecurity, and lower costs
Trusted Home Benefits Calculator
Let's use the numbers you already know to find how much value Trusted Home can deliver to your company
Parks Associates & Irdeto webinar: Value-added services for the SMB segment
Irdeto launches Keys & Credentials for ISP Routers
Consumers look for providers they can trust
Consumers want Wi-Fi internet that is fast, seamless and accessible everywhere in their home. They demand a secure and reliable connection from their internet service provider. They also expect rapid support to fix any blind-spots in that "whole-home" experience.  Subscribers that are not delighted with their connectivity and service level, or confident that their data is in safe hands, will be quick to find a competitor ISP.
Operators need to deliver exceptional customer experience and operational efficiencies
With the broadband market reaching saturation, ISPs are increasingly focused on delivering exceptional customer experiences alongside operational efficiency and effectiveness. They need tools that enable better customer self-service and help their agents see what's happening beyond the home gateway. The goal is to eliminate unnecessary service calls and truck rolls, reduce call times, and increase customer satisfaction and lower churn.
At the same time, broadband  customer premise equipment (CPE) now sits at the center of the "connected home". As a result, it has become an attractive target to bad actors. Insecure CPE offers a route to subscriber data and devices in the home as well as sensitive customer and corporate data on the broadband service provider's own infrastructure. ISPs must protect their CPE from malware threats and authentication flaws if they are to maintain a trusted role in the home and avoid huge remediation costs.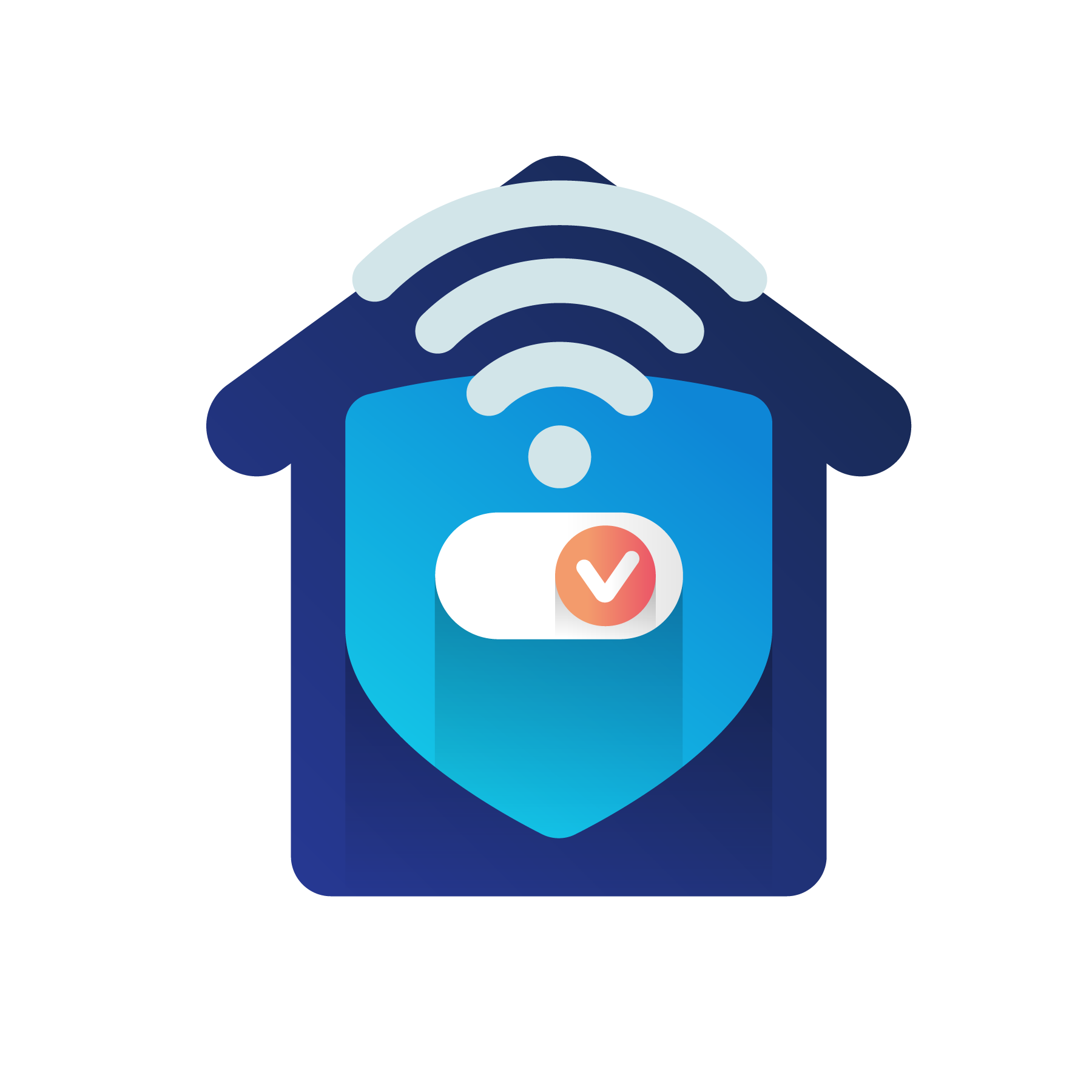 Deliver great experience, safeguard subscribers and your servers
– or pay the price
Put subscribers in control of their Wi-Fi
Install the lightweight Trusted Home software on any Wi-Fi or Mesh router to track data flow in broadband homes. Cloud-based analysis and user-friendly apps ensure consumers enjoy secure and flawless Wi-Fi experience across all connected devices. Unnecessary calls and truck rolls are eliminated and operational costs reduced.
Prevent router-based data breaches
Safeguard subscribers and your backend infrastructure from costly cyberattacks with Keys & Credentials for Routers. Managed code signing prevents persistent malware infections. Unique Trusted Identities provisioned in broadband CPE enhance authentication to stop thefts of sensitive data.
 Want to learn more about our solutions for your home broadband service?
Contact us
Do you also offer video services to your subscribers? Read about our solutions for pay TV services.