Denuvo's PC Games Protection
Helping to keep PC games fair
and revenue safe
Denuvo wins 7 Cybersecurity Excellence Awards 2021
When did it get so bad?
Join the fight against cheating (and protect your revenue while doing it!)
Denuvo and Traplight case study:
Working together to secure fair play in mobile games
Denuvo and Tripwire case study:
Partnering with Denuvo to protect their latest game
Securing PC games from crackers and cheaters
The video games industry is growing at an astonishing rate. There are billions of gamers around the world and unfortunately, there are those who will try to ruin a game through piracy and cheating.
Securing PC games and revenue
Denuvo Anti-Tamper: trusted by major AAA game publishers
Denuvo Anti-Cheat: keeping multiplayer games fair
Irdeto License Management: Helping game publishers and developers to be independent in releasing games
Irdeto License Management offers totally new perspectives to PC game publishers and developers by enabling a secure way to distribute games over new channel besides existing platforms.
With Irdeto License Management, game publishers and developers can create their own PC platform (Windows, Linux and/or macOS) and save up to 30% of the revenue typically paid to the platform providers.
Game publishers and developers launching their games on their own PC platform (Windows, Linux and/or macOS), benefit by:
Saving revenue by selling their game on their own platform
Publishing on known platforms in parallel to their own to offer an alternative for people that don't want to use the known platforms
Direct contact to consumers that have accounts on their platform
Irdeto License Management supports game publishers and developers that launch their games on their own PC platforms (Windows, Linux and/or macOS) by:
Helping to control distribution of the game
How each license is sold
The number of times it can be installed or reinstalled
The validation periods of licenses
The number of activations can be used per license
To get more control over your user base and be able to revenue, have a look at Irdeto license Management today.
To date, Irdeto License Management for games has:
Identifying and protecting vulnerabilities  
Before protection is implemented on a game, our expert team profiles the game to find important yet not performance critical functions for protection.
Through our profiling:
We combine the profiling data collected with static analysis to find the optimal setup for a game's protection
Game publishers and developers perform a final performance review on the protected game to ensure there is no impact to the gaming experience
Irdeto Cyber Services: taking security one step further
PC game piracy is certainly not new. But today it's easier than ever for games to be pirated and the stakes are high, which means publishers need a proactive, flexible and responsive Cyber Services team to protect their game, brand and revenue from evolving threats.
Our dedicated global Cyber Services team includes cyber security and computer forensic analysts with years of law enforcement and legal experience. Our team works hard to:
Provide actionable insights into threats
Protect your online brand and revenue
Enforce copyright IP rights against pirates
Identify and advise how to address security vulnerabilities
Offers a 24/7 incident response hotline support and the capability for forensic investigations
Integrate in minutes, not days: ease of implementation
Solutions are easy and fast to implement, do not require game source code modification, require little to no effort by game publishers or developers, and integrate and deploy seamlessly. All with zero- effect to a legitimate gamer's experience.
Below is a just a small sample of some of the stores Denuvo supports:
Let's talk about how we can help you!
Denuvo is the global #1 Games Protection and Anti-Piracy technology helping game publishers and developers to secure PC, console and mobile games.
Cybersecurity Excellence Awards Winner – Denuvo Video Game Security 2021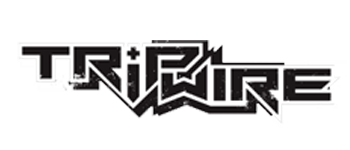 "After completing extensive market research, Tripwire Interactive chose Denuvo Anti-Tamper to launch our highly anticipated Maneater game, the first-ever single player open world action ShaRkPG . We know the launch period of a game is the most important from the sales perspective, resulting in 60-70% of total sales, and piracy can seriously damage those initial earnings, so it is excellent that the game has remained uncracked so far! Another highlight in the process was the seamless integration of the Denuvo Anti-Tamper solution, our engineers were super impressed, and the support Tripwire received made the entire process very easy."
Jon Carr, Technical Director at Tripwire Interactive
"Denuvo's tech team has been extremely professional and proactively made their lightweight and adjustable mobile real time protection work even on the lowest-end Android devices without a noticeable performance hit. Their team has been responsive and has taken action on figuring out solutions and have proactively profiled their solutions' performance in our builds and in the build pipeline. Denuvo is highly recommended for any F2P multiplayer game developer wishing to avoid cheaters from ruining their game and business."
Sami Kalliokoski, Co-Founder of Traplight Games
Learn how Denuvo can help you